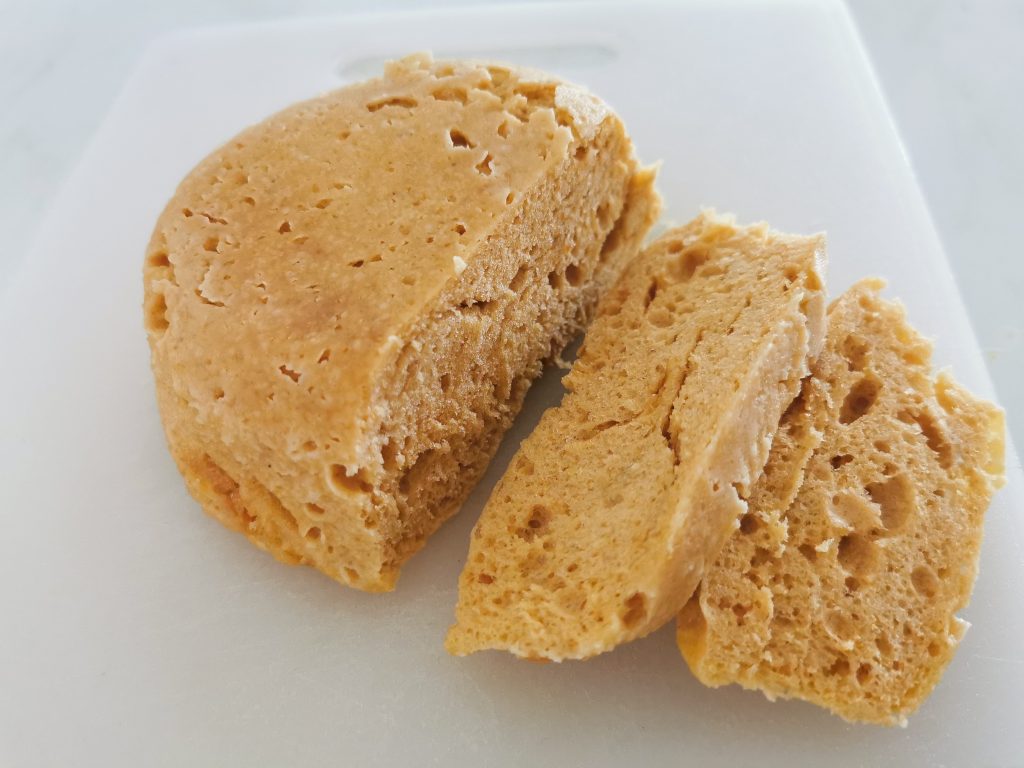 The video below shows you how to cook a 1 minute microwave keto bread. There are only 3 low carbohydrate ingredients in this microwave keto bread and it cooks in 1 minute on high. The ingredients are natural peanut butter with no added sugar or preservatives. Baking powder and 1 egg.
The method and ingredients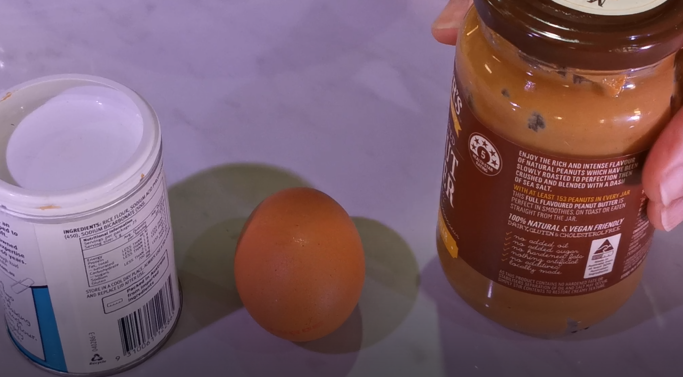 Place 1 tablespoon of peanut butter in a bowl and then sprinkle 1/3 of a teaspoon baking powder over it and mix together. Then crack 1 egg into the bowl and mix the 3 ingredients well until it forms a creamy paste. Tip – extra oil from the surface of the peanut butter improves the texture.
Spray a microwave proof bowl with olive oil to prevent sticking. Microwave ingredients on high for 1 minute. Turn keto bread out of the bowl onto a bread board and slice.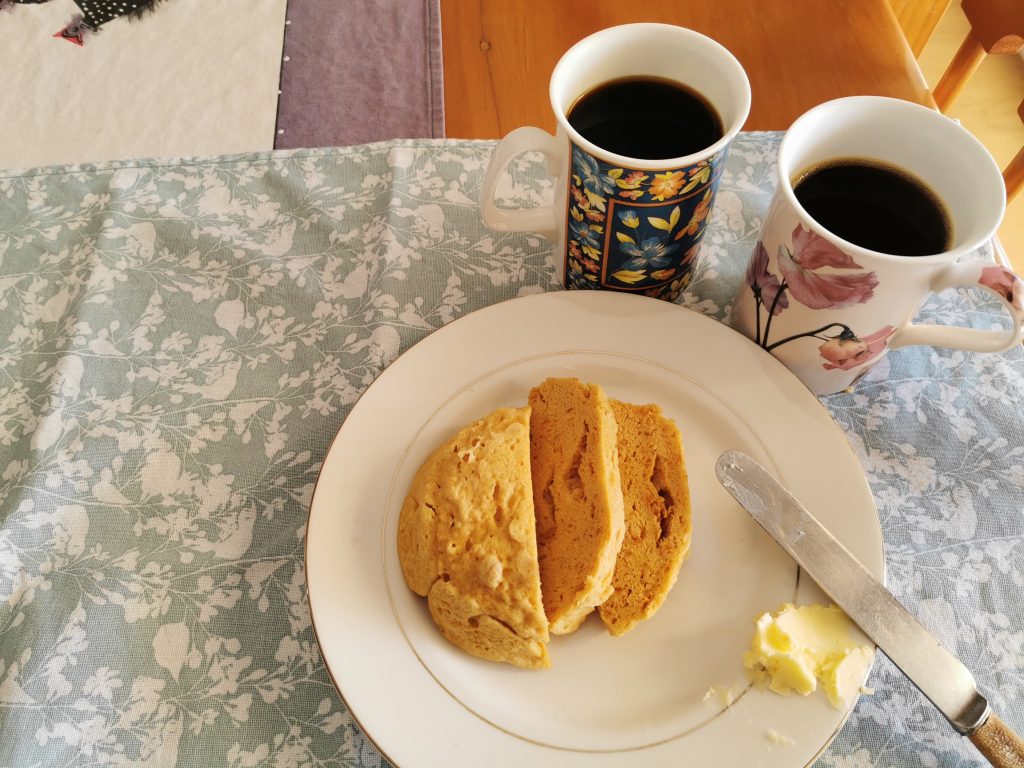 Spread a lick layer of butter onto the warm slice and enjoy with coffee for a filling keto breakfast, rich in protein and healthy fat. It is sure to keep you satisfied for many hours.
Makes enough for 2-3 servings with about 112 calories per serve and only 2.4 grams of carbs per serve.
Click on this link to see the video demonstration.
Here is some more info on the keto diet
Short Disclaimer/disclosure: My videos/articles are for informational and educational purposes only, you should consult with a professional before attempting anything seen or done in my videos/articles. Please read full disclaimer above.