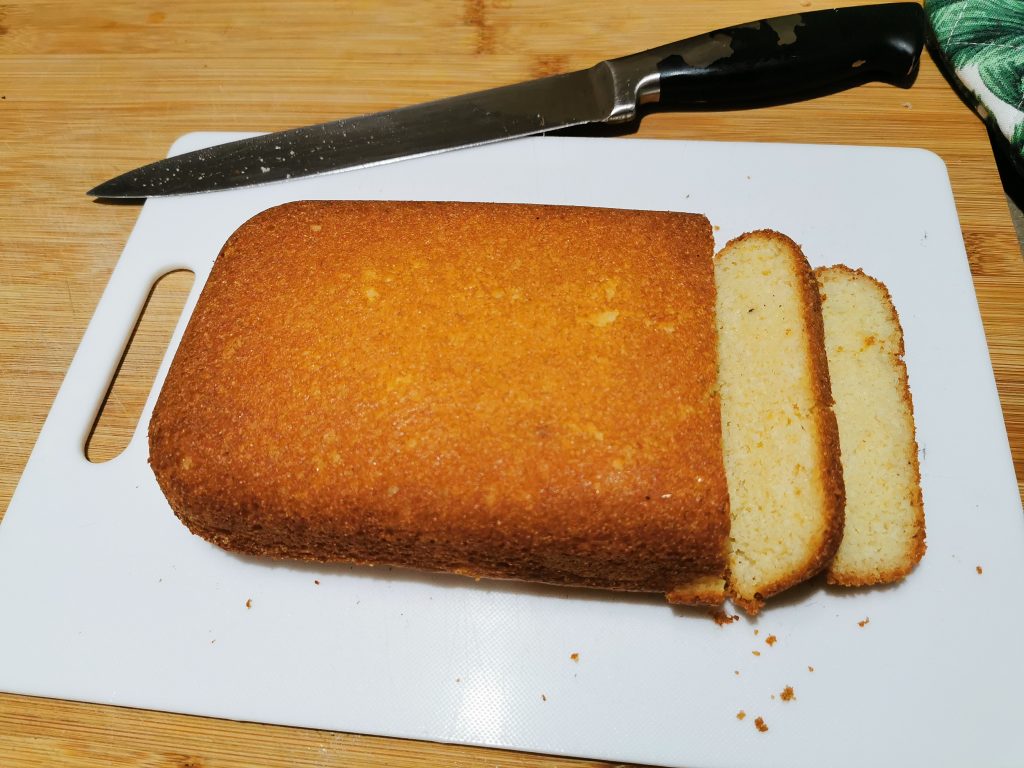 In this blog I demonstrate how toprepare a delicious keto or low carb cornbread or mealie bread recipe. Over the last few months we have experimented with modifying the traditional southern cornbread and the South African mealie bread recipes for a keto diet. After many flops we have come up with this perfect recipe. Vinegar and cream are the secret, low carb, substitute for traditional buttermilk. This cornbread or mealie bread is delicious, has great texture, good consistency, beautifully moist, it keeps well and makes very tasty toast. From a keto or low carb point of view it only has 2.5 grams of carbs per slice and 180 calories per slice.
Ingredients
1 egg
150mls cream
25 mls mls water
50 mls bacon fat/lard melted
5 mls cider vinegar
50 grams corn meal
90 grams almond meal
1.5 teaspoon baking powder
½ teaspoon salt
5mls psyllium husk
Method
Heat oven to 200C with lard in small skillet
Mix dry ingredients
Beat egg and add other wet ingredients
Combine dry ingredients
After swilling lard in skillet to coat it ,pour the melted lard into dry ingredients then add wet ingredients and mix into a batter.
Pour batter into hot skillet and return to oven at 200C for 25 minutes.
Remove when lightly brown and corn bread has pulled away from the sides of the skillet.
Turn out onto board , cool slightly, slice and enjoy warm with plenty of homemade butter
The recipe video demonstration can be viewed here:
Here is a great recipe for the homemade butter used in this recipe:
Short Disclaimer/disclosure: My videos/articles are for informational and educational purposes only, you should consult with a professional before attempting anything seen or done in my videos/articles. Please read full disclaimer above.