Keto and gluten free stuffing recipe for chicken or turkey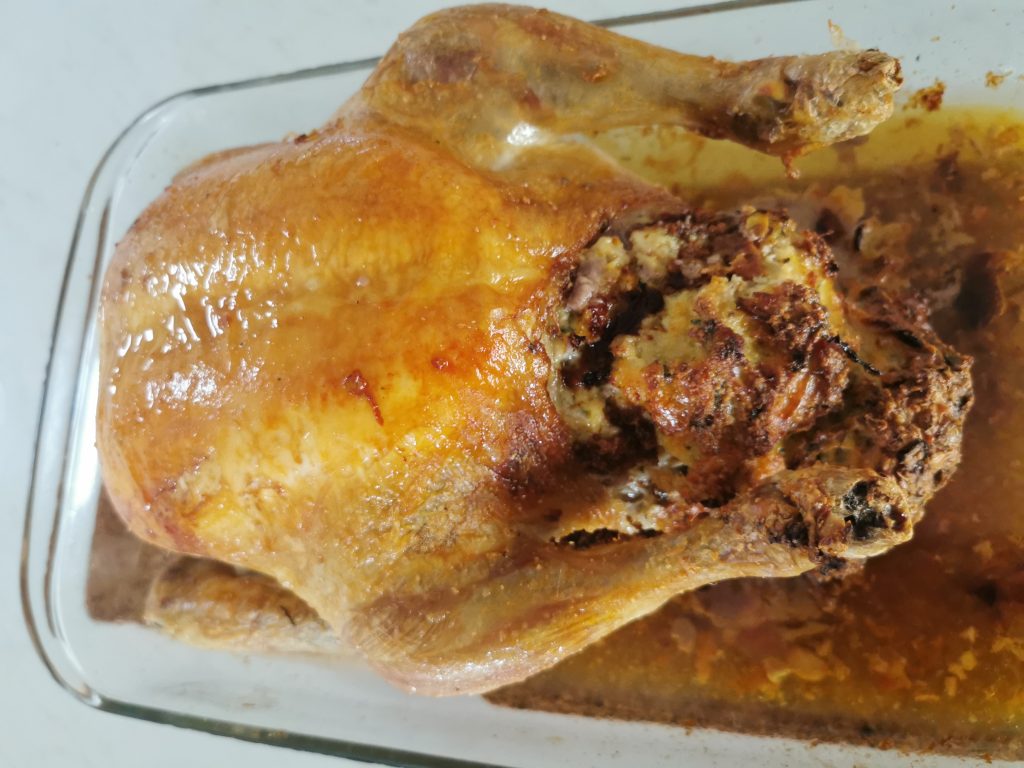 We are in early December at the moment so we have just had thanksgiving and we are heading for Christmas, so I though it we be a good time to reveal this turkey or chicken stuffing recipe we have been working on. This recipe is special because not only is it delicious it is also keto diet friendly and as an extra bonus it is also gluten free. But believe me there is no compromise on taste in fact we prefer this recipe to the traditional stuffing recipes. I know of quite a few extended families with one or more members who are gluten sensitive or intolerant so this recipe is ideal for those large family celebrations like Xmas or thanksgiving.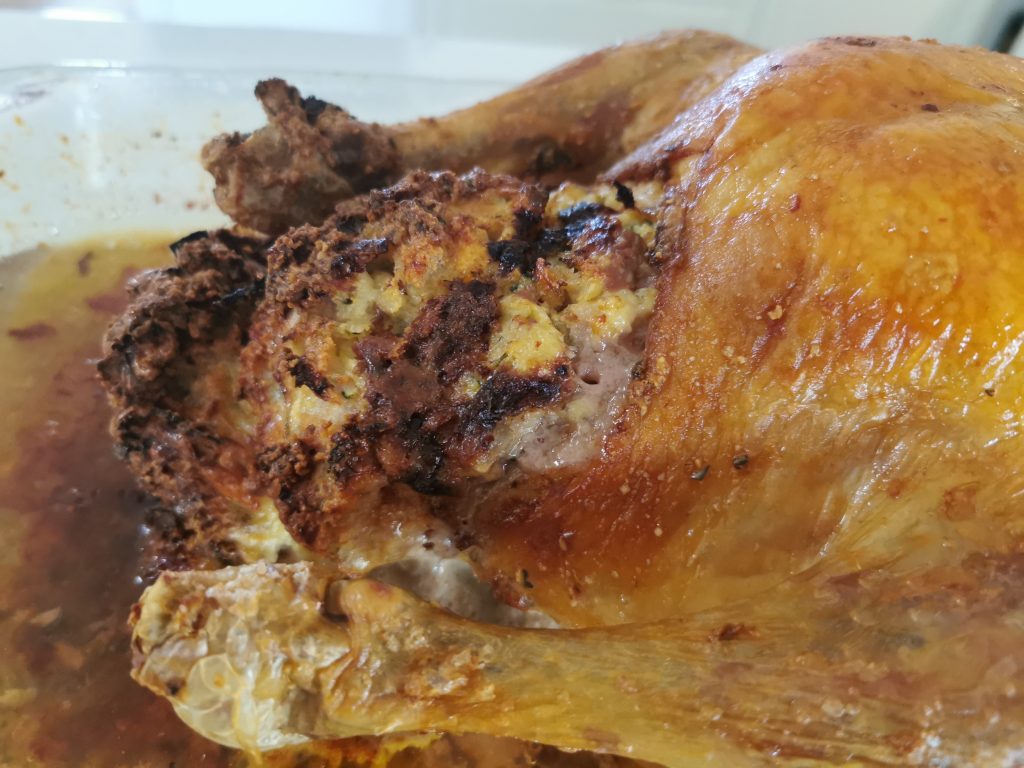 Scroll to the end of this recipe for a bonus keto diet and gluten free savoury bread recipe using mostly these same ingredients. I have also included some useful links at the end of this description, enjoy.
In this video tutorial of the recipe I will be using ingredient quantities for chicken stuffing you just double or triple the quantities for turkey.
At the end of the recipe are some useful links
Ingredients
If you are gluten sensitive or intolerant please be sure to check all labels for "gluten free" status!
1 cup almond flour/meal
1/2 teaspoon psyllium husk
1/3 teaspoon baking powder
1/2 teaspoon each of dried, oregano, sage
1/2 cup grated regular cheese
1 heaped teaspoon Parmesan
1/2teaspoon crushed garlic
1-2 sprigs fresh parsley
½ onion diced (and if you want to know the easiest way to dice an onion, click on the link on the top of the screen or the link in the description) Same for knife sharpening video.
1 medium Zucchini grated and moisture squeezed out
1/3 cup diced bacon
2 Pork or chicken sausages (squeeze contents out of skins) MUST BE LOW CARB AND GLUTEN FREE!
1 tablespoon melted butter
2 beaten eggs
Method
Place the ingredients in a suitable mixing bowl more or less in the order listed in the recipe mixing all the while you are adding stuff.
Fill the bird's cavity with the stuffing mix just before placing in the oven.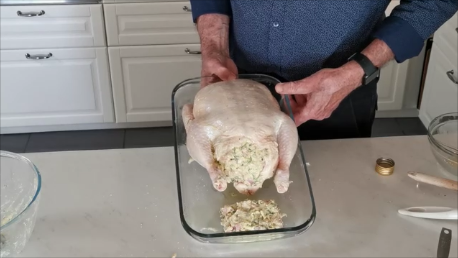 If there is any stuffing left over shape it into a small loaf and cook in the roasting tray with the bird to make a delicious dumpling cooked in the bird's juices. This will have to be removed from the oven as soon as it is golden brown about 25-30 minutes.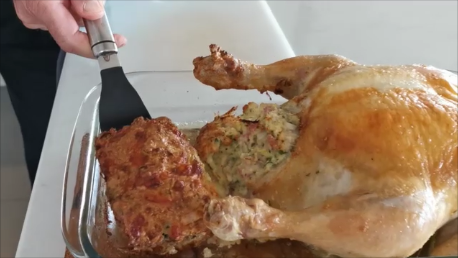 Bonus bread recipe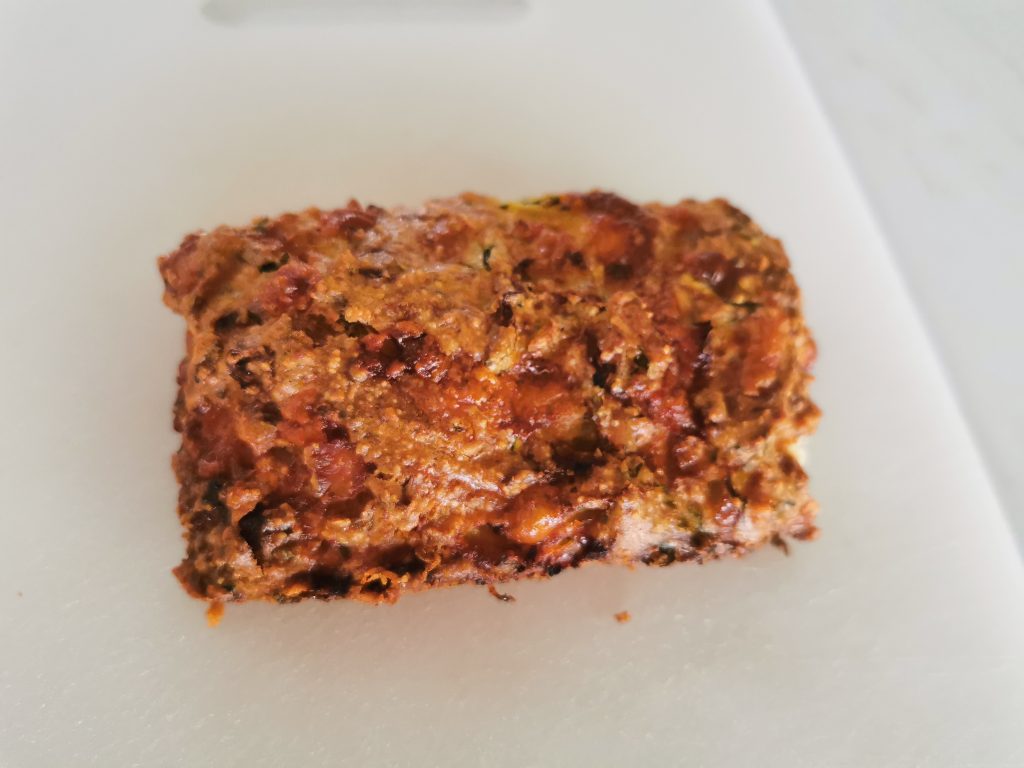 This recipe can be modified for a delicious bread just double quantities and add a full teaspoon baking powder (instead of 1/3) and leave out the sausages. Bake in an oven proof loaf pan lined with parchment and greased. Bake 30-35 minutes at 180C in a fan forced oven or until or golden and crusty . This bread is absolutely delicious with homemade butter while still warm. The link for homemade butter demonstration is on top of screen now and there is a link in the description below.
If you found this useful please like and share and subscribe to our YouTube channel http://www.youtube.com/c/AnnErasmus if you have not already done so. And if you have any questions or comments we would love to hear from you, just scroll right down below the YouTube video to the comments section and leave us a message there.
Happy holidays and thank you very much for watching
Here is the link to the YouTube video:
Here are some useful links:
How to sharpen kitchen knives:
How to dice an onion quick and easy:
How to make homemade butter:
Short Disclaimer/disclosure: My videos/articles are for informational and educational purposes only, you should consult with a professional before attempting anything seen or done in my videos/articles. Please read full disclaimer here: http://basiclowdown.com/disclaimer-disclosure-page/