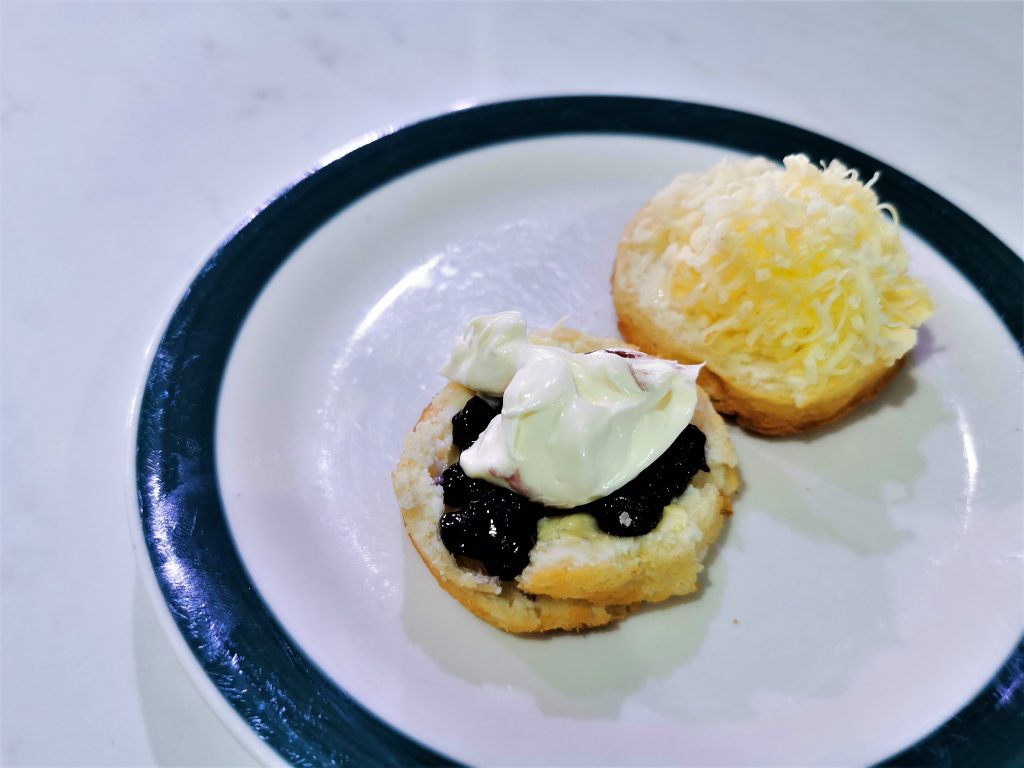 This keto scones recipe can be adapted to be savoury or sweet. These keto scones contain only 5 ingredients and are quick and easy to make. Carbs are less than 2gms per scone and each scone is worth about 150 calories with homemade butter. The homemade butter recipe found on this previous video https://youtu.be/25csBpkiH7Y is especially suited to these scones. These keto scones lend themselves to savoury toppings like grated cheese as well as sweet toppings like low carb jam with a dollop of whipped cream.
Indgredients
One and a half cups almond flour
One teaspoon baking powder
Pinch of salt
60 mls soda water or diet lemonade
60 mls fresh cream
For savoury scones add half a cup of grated cheese to the soda water version of this recipe.
Method
Mix dry ingredients together in a bowl
Add soda water (or diet lemonade) and cream
Combine all ingredients into a creamy paste
Let stand to thicken for 1-2 minutes
Half fill a pre oiled Patti pan with the mixture
Bake in oven pre heated to 215C for 15-18 minutes
Turn out of Patti pan and let cool on rack for 10 minutes
Cut and spread each half with homemade butter
Top with cheese or diet jam and whipped cream
Enjoy with tea or coffee!
A video demonstration of this recipe can be found on this link:https://youtu.be/cng-OCNtq68
Here are more videos on keto
Short Disclaimer/disclosure: My videos/articles are for informational and educational purposes only, you should consult with a professional before attempting anything seen or done in my videos/articles. Please read full disclaimer above