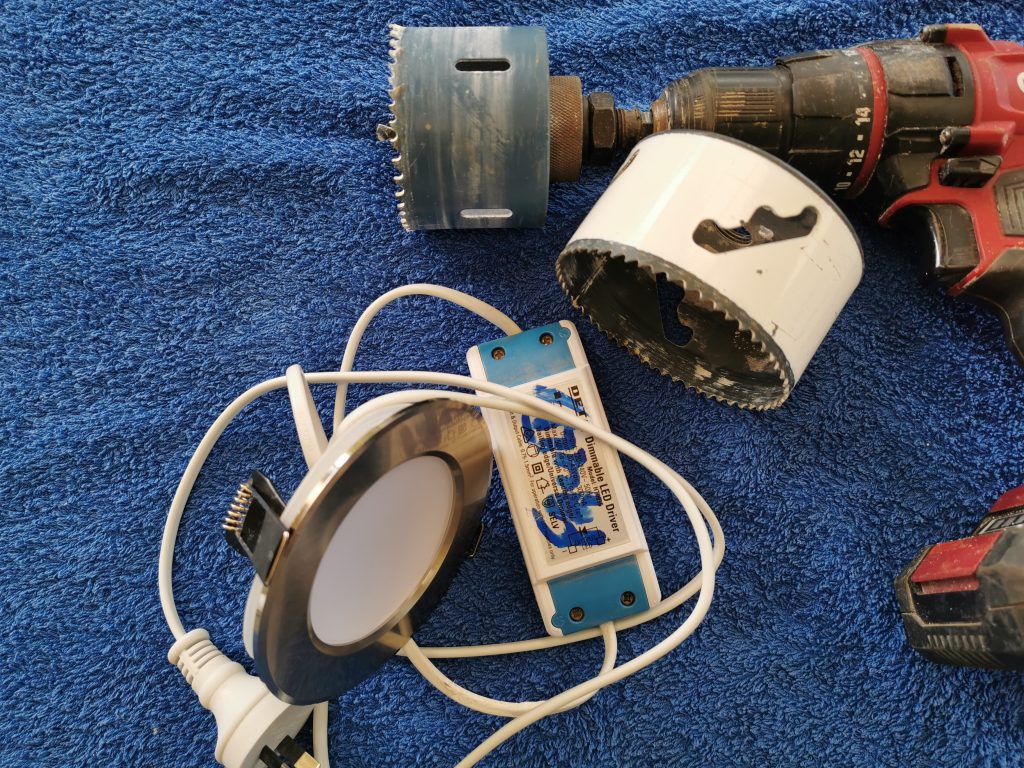 In the video tutorial, below, I demonstrate how to fit a new LED downlight and how to enlarge and existing hole saw hole in the ceiling. I get around the problem of having no guide for the central pin of the hole saw by developing an ingenious jig to create a temporary guide for the hole saw central pin and attach it to the ceiling while drilling the new hole and then removing it after the new hole is perfectly enlarged. The final result of the downlight neatly installed demonstrates how successful this technique is in producing a very clean finish.
Step 1. Remove old LED downlight and make a centralising jig.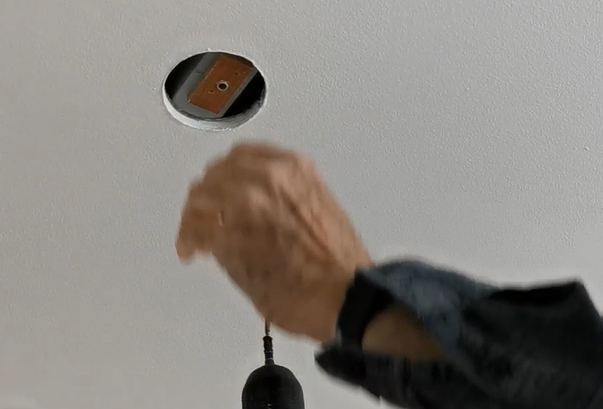 Step 2. Secure jig in ceiling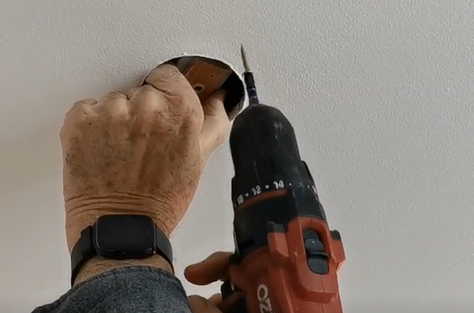 Step 3. Re-drill hole with larger hole saw, using jig to keep hole saw centralised.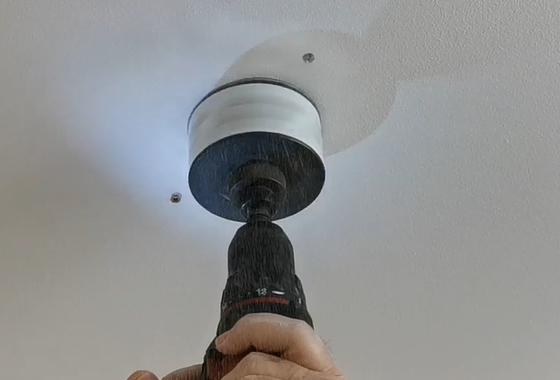 Step 4. Fill and paint holes from jig fixing screws.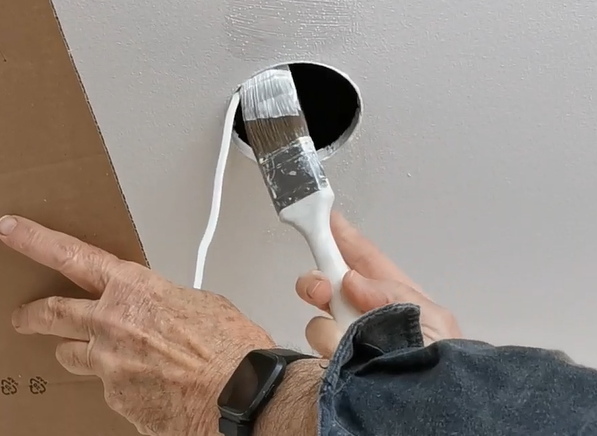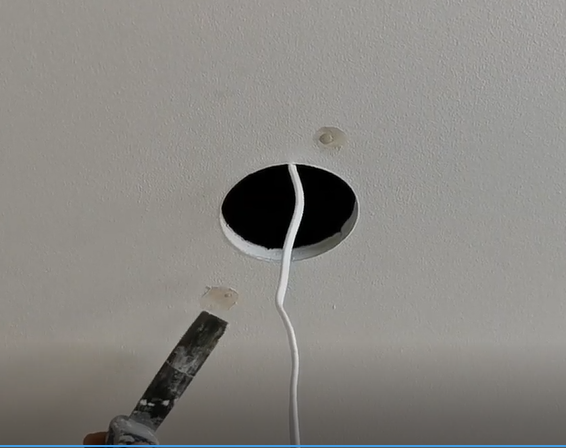 Step 5. Install new light by plugging it into the electrical socket in the roof, passing the cable through the hole and inserting downlight by activating the springs being careful not to trap the cable.
Job successfully and neatly completed.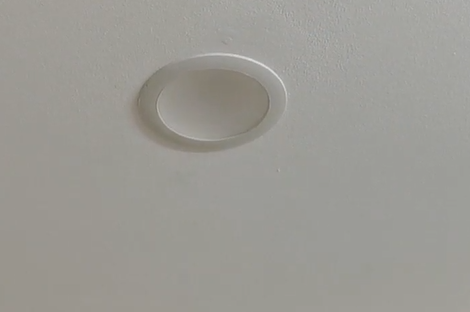 To view the video of this technique in the click this link:
Here is another good DIY idea:
Short Disclaimer/disclosure: My videos/articles are for informational and educational purposes only, you should consult with a professional before attempting anything seen or done in my videos/articles. Please read full disclaimer above