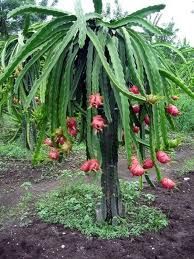 Grow Pitaya (Dragon Fruit) from seed
To Grow Pitaya (Dragon Fruit) from Seed is really simple. Pitaya or Dragon Fruit is a tropical fruit which originates in the central Americas.
It is an arboreal (tree climbing) cactus. When grown commercially therefore, a sturdy trellis is required for it to climb.
Propagation, however, is usually done by planting a segment of the plant in a pot with potting soil and rooting hormone,
it is important to plant the end of the cutting that was attached to the mother plant into the soil.
It needs to be kept damp but not very wet.
After a few weeks roots will appear and then the Pitaya cutting can be transplanted into the ground next to a previously erected trellis.
This article however deals with a technique to grow Pitaya from seed.
Obtain a ripe Pitaya fruit (Dragon Fruit). They can be bought in some supermarkets.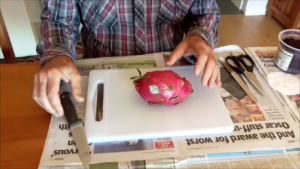 Peal the fruit and cut a thin slice. There are two types white and red fleshed. The seeds are small and black.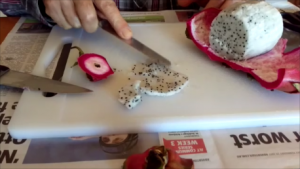 Mash the fruit with a butter knife and spread it onto some tissue paper, try and separate the seeds so that they do not grow on top of each other.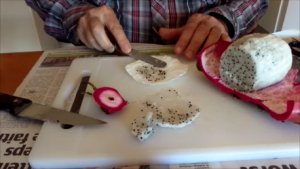 Place the tissue on a small container packed with good quality potting soil pressed firmly in a small pot. Place in a warm spot with good light and water daily being careful not to saturate the soil.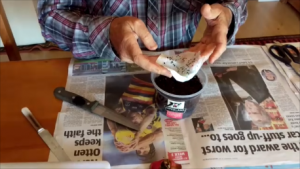 Pitaya fruit seeds have a very high germination rate, and will germinate in 7-10 days depending on temperature.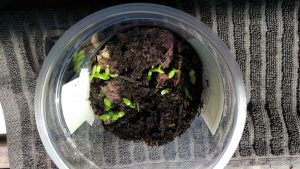 Transplant into individual pots when the seedlings are about 1-2 cm high.
The advantage of growing Pitaya from seed is that one can propagate many plants cheaply, however plants grown from seed will take 5 – 6 years to bear fruit compared to 1-2 years when propagated from cuttings
Click on this link for a video demonstration: