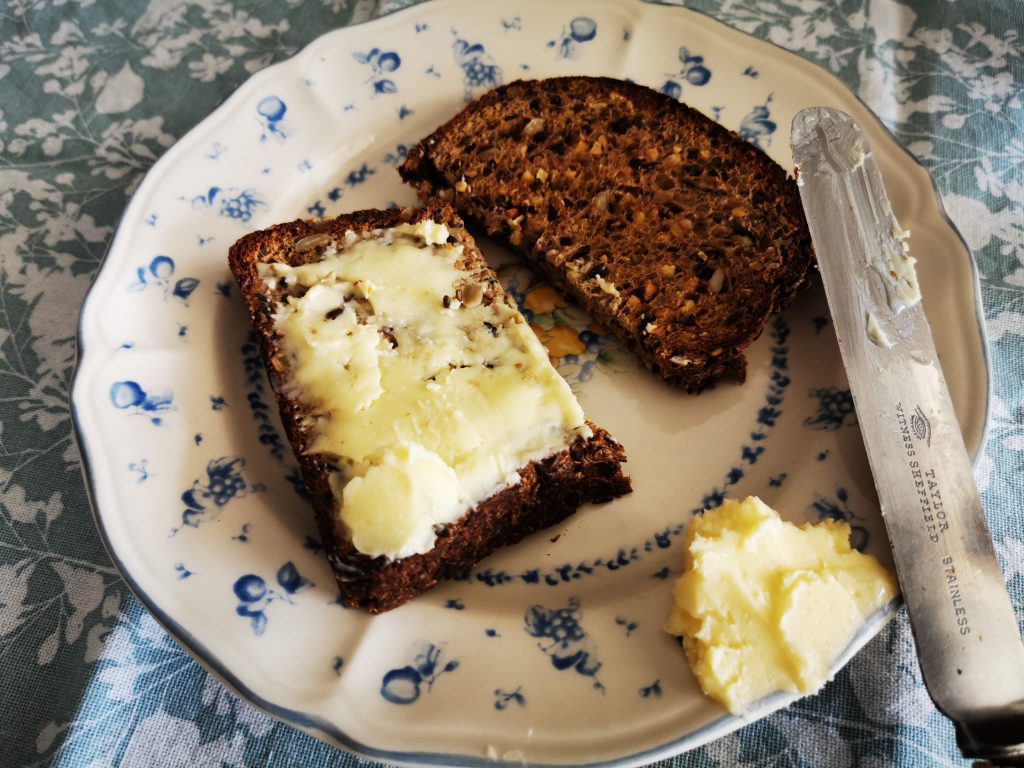 Homemade butter is a keto super fat, very versatile and very tasty. The video shows you how to make homemade butter in under 20 minutes. You need only 2 ingredients, pure cream and table salt. The recipe yields just over 350 grams of butter and about 250 mls of buttermilk as a bonus.
By making it at home you save a bit of money and you are assured that there are no unwanted additives or processing. The butter can be eaten as a spread on bread (try it on this tasty 1 minute microwave keto bread https://www.youtube.com/watch?v=2qKGcxe1WZQ ) or as an ingredient in other dishes. The buttermilk is great for cooking and baking. For instance these delicious traditional South African buttermilk rusks https://www.youtube.com/watch?v=euaep7jgKb4 .
Ingredients
600 mls of pure cream
2/3 teaspoon table salt (can be omitted if preferred)
This yields about 350 grams butter and 250 mls buttermilk
Method
Pour cream into an electric mixer bowl and add salt
Mix at low speed until salt is mixed in.
Increase mixer speed to medium for about 13 minutes
When butter milk starts to separate reduce mixer speed to prevent splashing.
Keep mixing until butter has clumped on the mixer whisk
Pour off buttermilk through a strainer
Gather butter into a ball and squeeze in your gloved hands to express excess buttermilk
Rinse, dry and place in butter dish
Refrigerate, it will keep for about 3 weeks in the fridge
Pour buttermilk in seal container and freeze unless you will use it in a day or two in which case it can be stored in the fridge.
Mixing time about 16 minutes total time about 20 minutes.
Serve size: 5 mls
Calories per serve: 150
Carbs per serve: less than 1 gram
Watch a video demonstration on this link:
Here is some more info on keto diet
Short Disclaimer/disclosure: My videos/articles are for informational and educational purposes only, you should consult with a professional before attempting anything seen or done in my videos/articles. Please read full disclaimer above.