How to assemble and fit Ikea Maximera kitchen drawers from a flat pack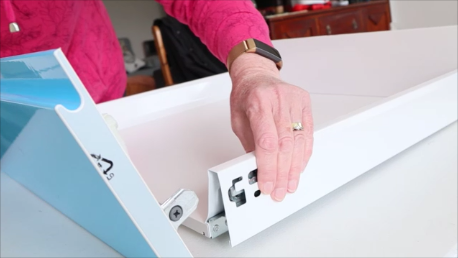 In this tutorial we will demonstrating how to assemble an Ikea Maximera drawer flat pack and how to install the drawers into an Ikea Metod kitchen cabinet. The only tool needed for this task will be a star screwdriver. Most of the drawer components simply click together. However it is important to follow Ikea's instructions very carefully because it may be difficult to undo drawer joints that have already been clicked together. Note in particular that some components are marked left or right.
The first step is clicking the sides to the back of the drawer.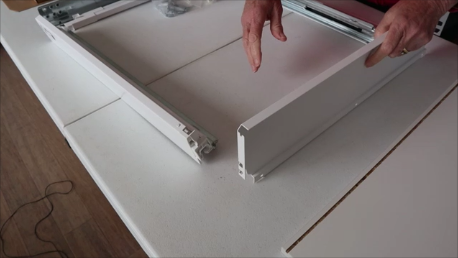 Then slide the base into place. Next attach the components of the drawer front and click the front onto the drawer.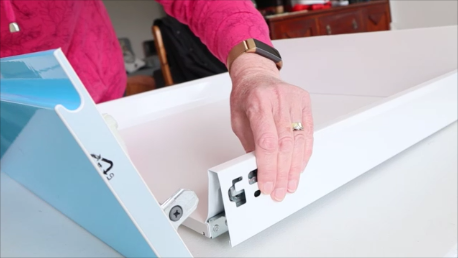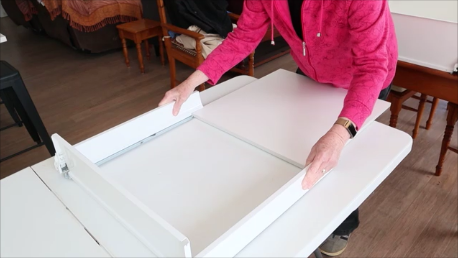 Some of the Maximera drawer fronts have a handle moulded into them which can save a lot of work positioning and fitting handles. If you are going to be fitting handles you will probably need to make a template. The video link below shows how to make a template to easily fit drawer handles.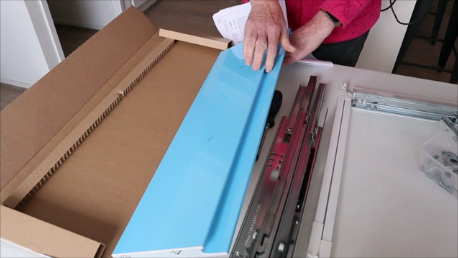 The next step is fitting the stabilising bars and the glass sides to the drawer. Then finally place the plastic covers over the access holes to the adjustment screws.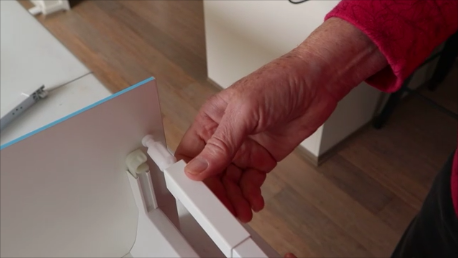 The drawer rails are then assembled and fitted into the cabinet taking care to follow the instructions very carefully so that the correct holes in the rails and the corresponding hole in the cabinet are used according to your particular drawer arrangement. There is some variation here so take care.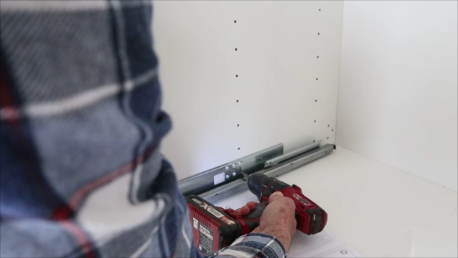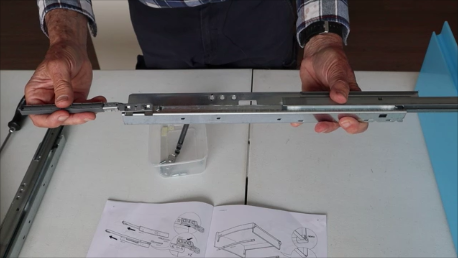 Here is a link to the YouTube video on assembling and installing Ikea drawers:
Here are the key moments in the video:
00:00 Beginning
01:32 Ikea Maximera kitchen drawer flat pack components
02:58 how to assemble Ikea Maximera kitchen drawer flat pack
09:54 Assembling the Ikea Maximera drawer rails
10:50 Fitting Ikea Maximera drawer rails into Ikea Metod kitchen cabinet
14:18 How to Insert Ikea Maximera drawers into Metod kitchen cabinet
15:05 Ikea Maximera hidden drawers
Comments are most welcome, if you decide to try this please send us some feedback☺️ Why not visit our channel and browse through our other videos? http://www.youtube.com/c/AnnErasmus
More videos on Ikea Kitchen installation can be accessed here:
Comments are most welcome, if you decide to try this please send us some feedback☺️ Why not visit our channel and browse through our other videos? http://www.youtube.com/c/AnnErasmus
Short Disclaimer/disclosure: My videos/articles are for informational and educational purposes only, you should consult with a professional before attempting anything seen or done in my videos/articles. Please read full disclaimer here: https://basiclowdown.com/disclaimer-disclosure-page/