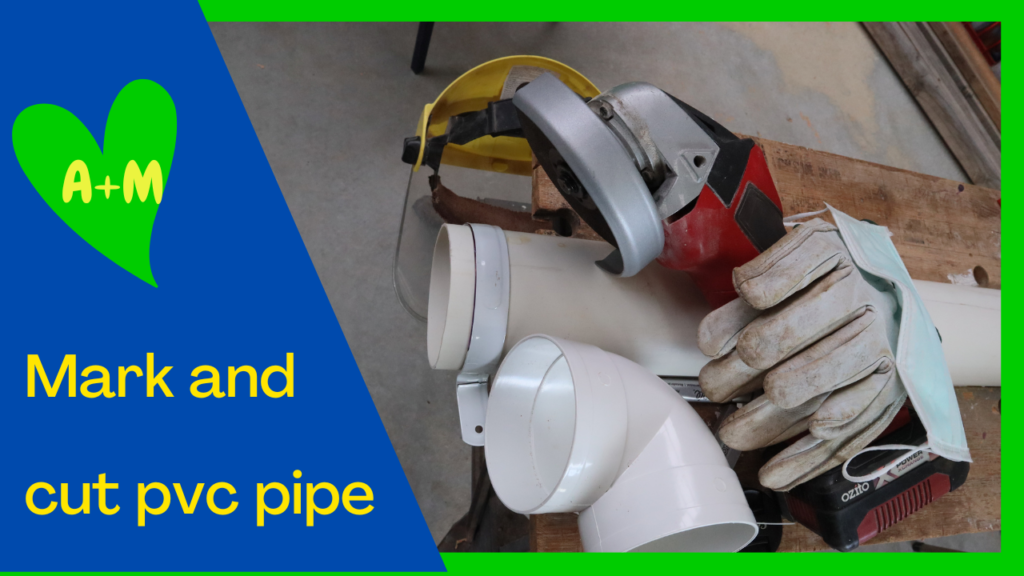 Here are 2 ways to mark PVC pipe for cutting
This video tutorial shows how to mark and cut PVC pipe neat and square.
Marking pvc pipe square and accurate can be a challenge. Here are 2 quick and easy hacks for marking and cutting PVC pipe accurately. This video shows how to use an ordinary PVC pipe wall bracket to obtain consistently accurate marking and a second method using an off-cut of the pipe to make a simple jig for accurate marking of the pipe. Here we demonstrate the use of a small angle grinder with a thin cutting disc for cutting the pvc pipe but a hand or drop saw with the appropriate blade would also work. Pay attention to the part about finishing the cut, it will make your life easier when attaching the PVC fittings to the pipe.
This video demonstrates a 3rd method to mark and cut PVC pipe accurately by using a cable tie: https://youtu.be/Ewbte4fxbK8
Here are some time stamps for browsing the content of this video:
00:00 Beginning
00:28 Link to Cable tie hack to mark PVC pipe
00:46 Method #1 marking pipe using a pipe wall bracket
02:25 Cutting PVC pipe with an angle grinder with a thin cutting disc
03:30 Method #2 marking pipe with a template made from a pipe off-cut
05:00 Bevelling for easy fitment of PVC pipe fittings
Comments are most welcome, if you decide to try this please send us some feedback☺️ Why not visit our channel and browse through our other videos? http://www.youtube.com/c/AnnErasmus
Short Disclaimer/disclosure: My videos/articles are for informational and educational purposes only, you should consult with a professional before attempting anything seen or done in my videos/articles. Please read full disclaimer here: https://basiclowdown.com/category/disclaimer-disclosure/