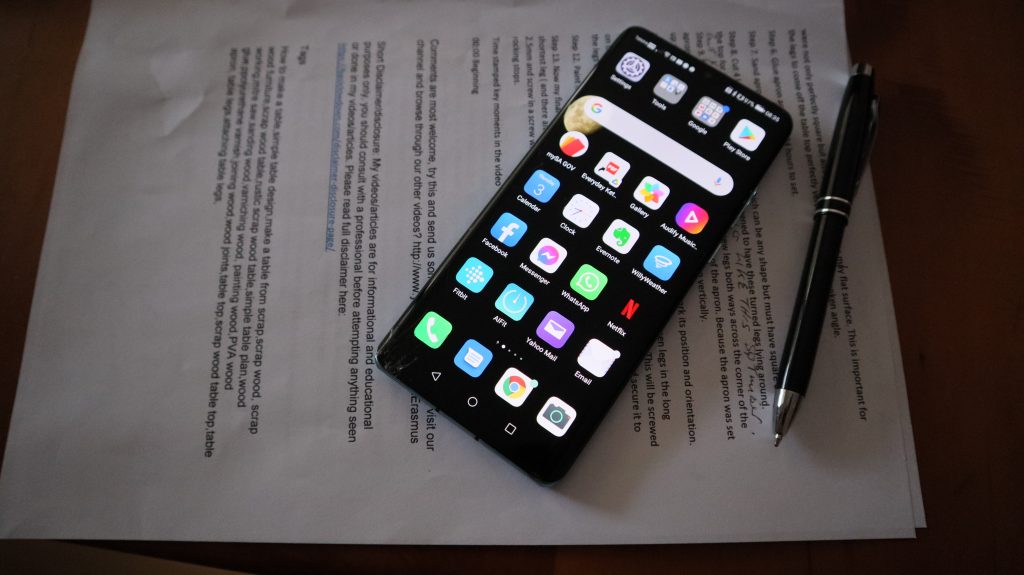 Scan docs perfectly with a phone
Most of us have photographed a page to save it as an image or send it on to another program or social media. That is fine and it works reasonably well except for distortion or blurring of areas because they are at the edge of the lens or not all of the doc is within the focal length or if the lens is not perfectly vertical over the doc. Well you will be pleased to know there is a free app out there that solves all these problems and virtually produces a scan quality image on your smart phone. Keep watching and I will show you how to use your smart phone to scan documents.
You can follow me on screen to set up your smart phone to do scanning if you watch the video tutorial below but here are some step by step instructions:
Go to app store (iPhone) or Play store (android) search for Microsoft office, its free.
Download and install Microsoft office app and open.
Click on the (+) icon at the bottom of screen
Select the 'lens' icon ( there are other useful options like notes, word, excel and PowerPoint)
Click on document, whiteboard or photo. Set up the document within the red border on screen. The red screen jumps around a bit if there is no definite border between the doc and the background so a good tip is to put the doc on a contrasting background. Focus by touching the area on screen, you don't even have to be vertically over the doc you can take it at an angle, and tap the white button .
Click 'confirm'. The doc will be captured as if it were taken from directly above with no distortion and will be cleaned up automatically with sharp clean clear text and images.
There are the usual editing tools now available before you save eg crop, rotate, text and annotating etc.
Press 'done'. Now have many options, you can create a pdf or share to cloud, social media, email or a file manager, etc. You can also rename the file.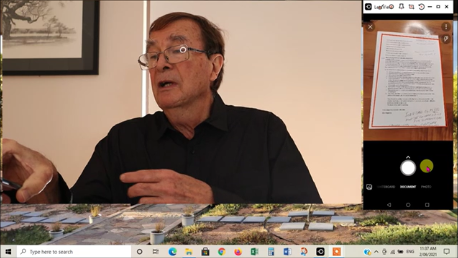 Here is the video tutorial:
If you found this useful please give us the thumbs up, share and subscribe to this channel. And if you click the bell next to the subscribe icon, you will get notification when our next video comes out.
Thank you very much for watching.
Time stamped key moments in the video
00:00 Beginning
01:01 How to get the free Microsoft office app for scanning with a phone or iPad
01:35 How to use the Microsoft office app to scan a doc perfectly with a phone or iPad
02:05 How set up a scan of a doc with MS Office app on a phone
03:05 How to edit a scan on a phone with MS Office app
03:42 How to share or send a scanned document from a phone with MS Office app
04:12 Why a scan with MS Office app on a phone is better or superior to a photo of a document
04:51 If this was useful please like, share and subscribe, comments welcome, thanks for watching
Comments are most welcome, try this and send us some feedback☺️ Why not visit our channel and browse through our other videos? http://www.youtube.com/c/AnnErasmus
Here are more videos that may be of interest:
Short Disclaimer/disclosure: My videos/articles are for informational and educational purposes only, you should consult with a professional before attempting anything seen or done in my videos/articles. Please read full disclaimer here: https://basiclowdown.com/disclaimer-disclosure-page/