2 minute keto mayo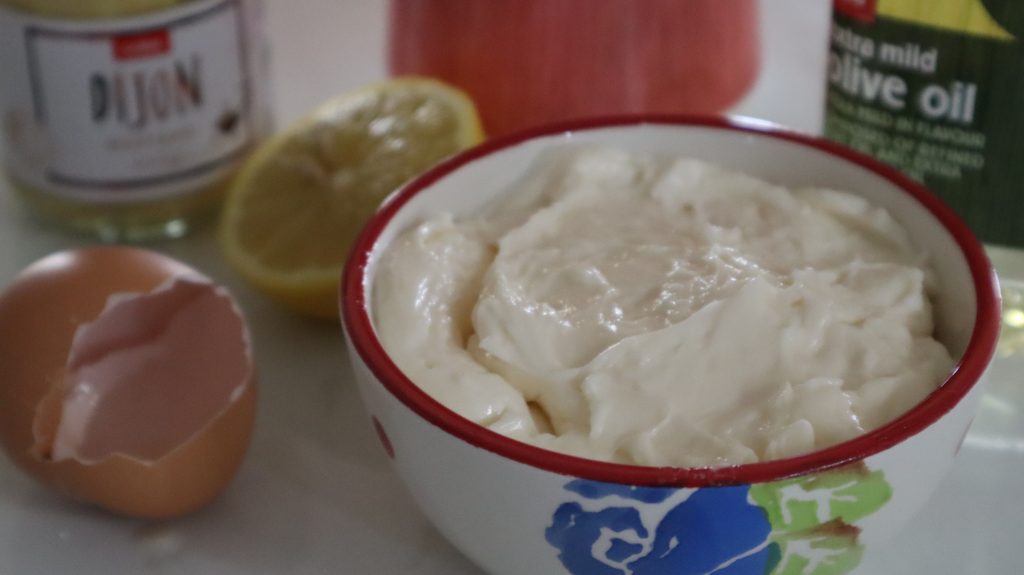 If you want to know how to make thick, creamy, delicious keto and gluten free mayonnaise in just 2 minutes then read on. This is by far the best mayonnaise I have ever tasted, so don't miss out make it today its really easy.
Here are the ingredients:-
Ingredients
1 large egg – at room temperature
20 mls lemon juice – fresh squeezed and strained is best.
½ tsp Dijon mustard – be careful not too much or else gets a bit bitter
¼ tsp salt – Pink Himalayan salt is best.
1 cup extra mild olive oil – be sure to use extra mild olive oil, normal olive oil may overwhelm the flavour. Can also use Avocado oil but olive oil is cheaper.
Right let's get going.
Method
Use a stick blender and narrow tall container
Add egg, lemon juice, mustard and salt to container
Place blender in container so it is touching the bottom and turn on
Slowly add the olive oil as the mayo comes together.
Continue for a few seconds until mayo reaches a thick creamy consistency
Store in a jar in the fridge.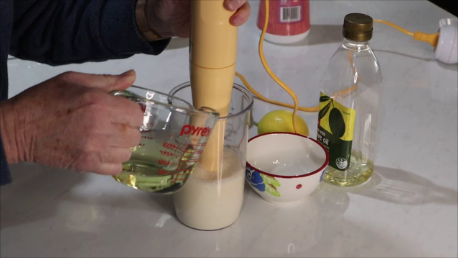 Tasting beautifully fresh and creamy with a slight tang, simply superb.
Here is a video demonstration:-
Time stamped key moments in the video
00:00 Beginning
00:59 Ingredients for 2 minute keto and gluten free mayonnaise
01:07 Method for making 2 minute keto and gluten free mayo
02:35 Tasting thick and creamy keto and gluten free mayo
If you enjoyed this please give us the thumbs up, here and share here and subscribe to this channel here. And if you click the bell here you will get notification when our next video comes out. Thank you very much for watching.
Comments are most welcome, try this and send us some feedback☺️ Why not visit our channel and browse through our other videos? http://www.youtube.com/c/AnnErasmus
Here are more videos that may be of interest:-
Short Disclaimer/disclosure: My videos/articles are for informational and educational purposes only, you should consult with a professional before attempting anything seen or done in my videos/articles. Please read full disclaimer here: https://basiclowdown.com/disclaimer-disclosure-page/